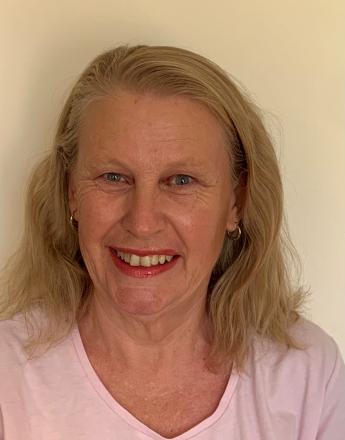 Federal position:
Pedals Publisher
Branch:
Background:
At the 2005 conference in Canberra, Raelene began the roll of Pedals Editor. She has said that she was very fortunate to have a Federal Council who were supportive of new ideas so the first issue I edited had a 'centrefold' - 4 pages of colour, in what had been a totally black and white magazine to that point.
My memory isn't great, but I believe exchanging pages with the publisher, Rebecca Cornes, involved lots of faxing and frustration. Some Pedals material was still coming in via snail mail although that has pretty much ceased now. Some initiatives I tried included the 'Kids' Corner', surveys of members for their thoughts/ideas about Pedals, 'Time for a Giggle' page and subscriptions for non ICPA members.
It's so amazing being Editor of our magazine because people share the most incredible stories with us - the funny, the sad, the nostalgic, the amazing and the inspiring. Many of them will stay in my mind forever. Without even meeting people you feel that you know them. When I took on the role of publishing in 2007 and combined that with the editor's role, even more amazing opportunities became available such as printing the magazine in full colour from January 2009.
When ICPA clocks up its 50th year in 2021 I'll be celebrating my 16th year as Editor of Pedals. I am thankful for the opportunities it has given me, the people I've met, the stories I've been able to share and the friendships I hope will continue long after I retire.