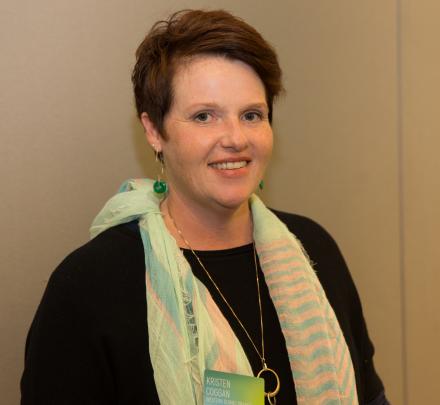 Federal position:
Branch:
Portfolios:
Background:
Kristen Iives near Condamine in Queensland with her husband and two children at "Nangram". Kristen's daughter attends a local small school and her son goes to boarding school.  They manage a cattle feedlot and backgrounding property for MDH Pty Ltd.
Kristen first became aware of ICPA while working as a governess in Western Queensland and the Northern Territory in the '90's. This is where she came to understand and appreciate the importance of equitable education for bush kids. Her most challenging roles were working in a classroom with six students (all different age groups) and a stock camp classroom set up under a tarp in a paddock.  At the time HF radios were in use and in both these locations, couldn't be accessed. 
Kristen became secretary of her local ICPA Western Downs Branch in 2009 and currently holds the position of branch president. Her branch members come from all sectors of rural education.  From Kindy to tertiary, kids utilising distance ed to small schools, and of course boarding school.
In 2013, Kristen joined the "Better Internet for Rural,Regional and Remote"(BIRRR) Facebook page as an administrator. Understanding the unique needs of distance education and small school students to be able to digitally access lessons when they needed and have sufficient download capabilities to complete their educational requirements gave her insight when trying to help the members with communications issues.
Kristen hopes that the experience and knowledge she has gained from living and working in rural and remote areas of  Australia will add strength to ICPA's advocacy for all rural and remote students.  She looks forward to representing our members.