Published:
Sunday, 10 July 2022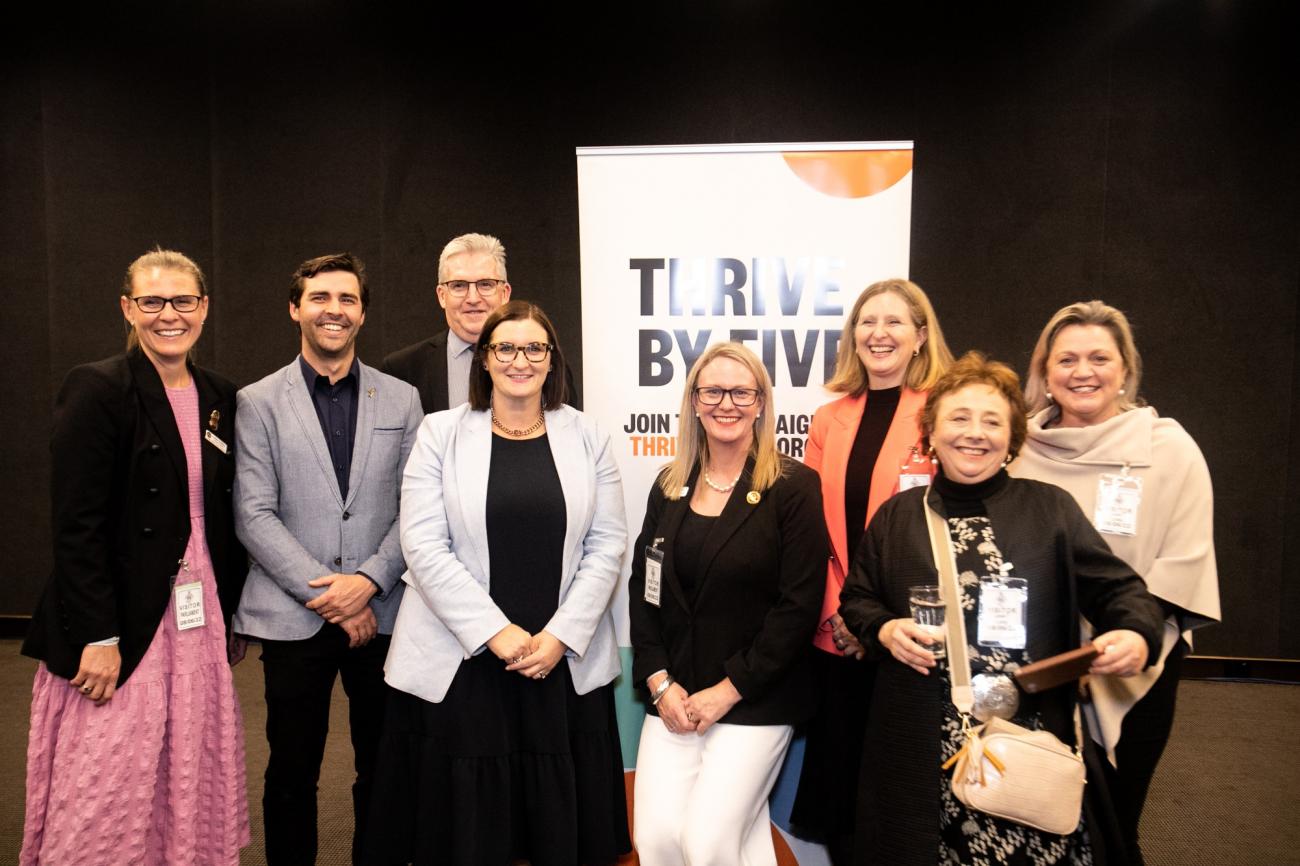 Wednesday 8 June at NSW Parliament House saw the launch of the Thrive by Five 5 Point Plan. The Plan outlines the key areas that the Federal and State Governments must address to give every child living in rural and remote Australia access to high-quality and affordable education.
It was a well-attended event with the NSW Minister for Education and Early Childhood, the Hon Sarah Mitchell, Jonathon Peatfield from Life Education NSW, David Ansell from Minderoo Foundation, Jacqueline Emery from Royal Far West, Meg Mendham from Community Connections Solutions Australia, Sue Kingwill from Contact Inc and both ICPA (Aust) and ICPA-NSW. 
President of ICPA-NSW, Tanya Mitchell, spoke followed by Laura Stalley who spoke on behalf of ICPA (Aust) President Alana Moller. Unfortunately, Alana and Julia Broad (Early Childhood portfolio holder) were unable to attend in person but were able to watch virtually. ICPA (Aust) is a partner of the Thrive by Five 5 Point Plan and will continue to work together to ensure that rural and remote children have access to quality and affordable early childhood.