Published:
Monday, 19 July 2021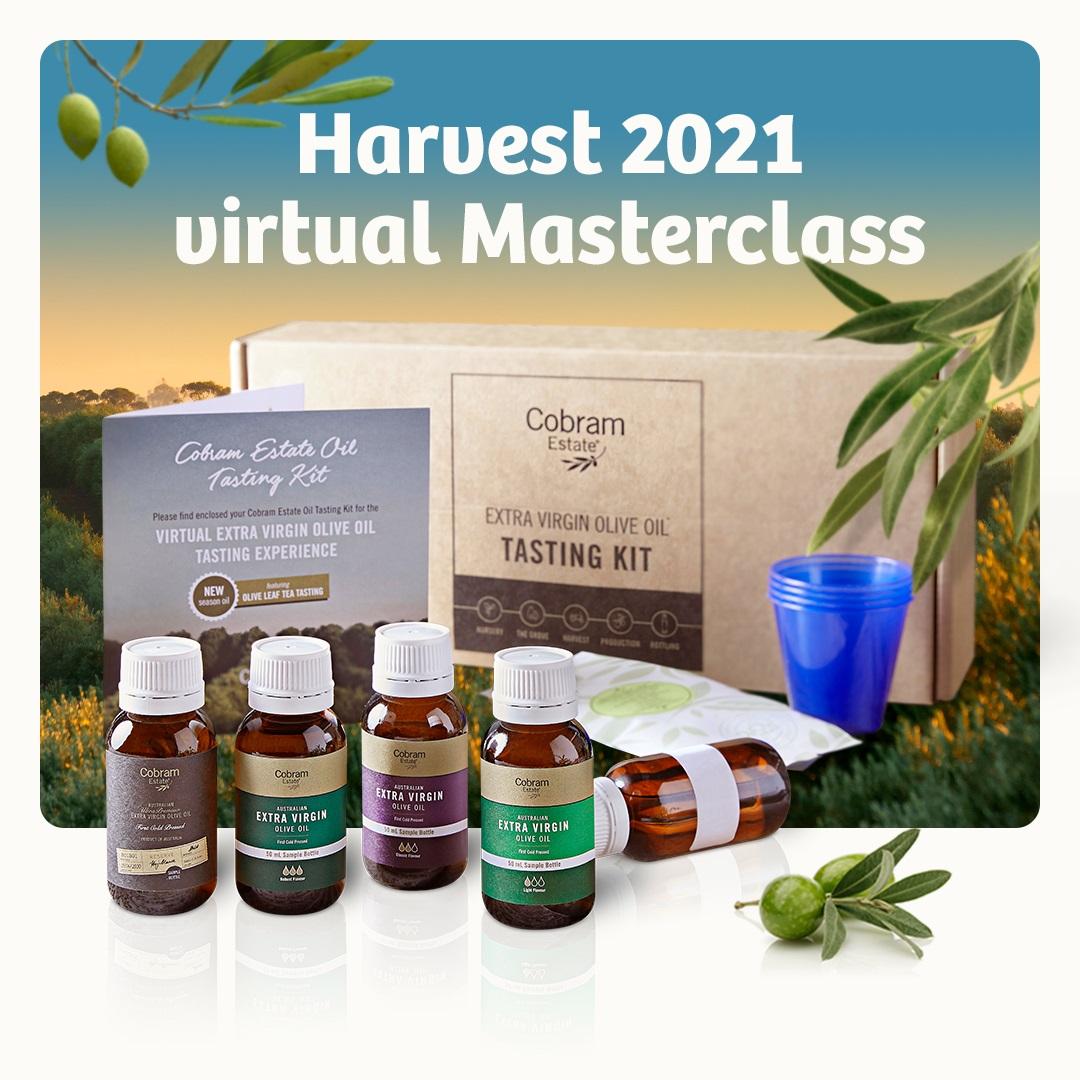 Cobram Estate
Follow this link to view the Cobram Estate Online Masterclass YouTube clip.
ICPA (Aust) are delighted to announce that Doctorate Sponsor of the ICPA Federal Conference Cobram Estate will be donating $5 to ICPA for every online masterclass ticket sold at their tasting on 2nd August, 1st September or 29th September.  Once registered and after attending the live online event, you will also go into the draw to win a year's supply of Cobram Estate Extra Virgin Olive Oil.
Be one of the first to experience a deliciously interactive fresh 2021 harvest Extra Virgin Olive Oil tasting from the comfort of your own home. The online tasting is hosted by Founder of Cobram Estate Rob McGavin, Chief Oil Maker and global olive oil expert Leandro Ravetti and one of Australia's most well loved and respected nutrition experts Dr Joanna McMillan, resident dietitian of the Today Show.
Once registered, you'll also receive a FREE oil tasting kit delivered to your home. The kit includes 4 x 50ml Cobram Estate oils from this year's harvest - including our award-winning Limited Edition Ultra-Premium Hojiblanca. It also includes a selection of Stone and Grove Olive Leaf Tea to taste and a range of exclusive online offers. The event costs $10 to cover postage and for every kit sold Cobram Estate will donate $5 to ICPA.
Get in quick because registrations close: (please note: The dates in the ICPA Federal Branch Bulletin were the registration closing dates, not the virtual tasting date.  The below dates are the correct dates.)
Virtual Tasting date         Registration closing date                     7.30 – 8.30pm
 August 19th                      2nd August
September 16th                1st September
October 14th                     29th September
For more details and to register click the link below and sign up to the above event.