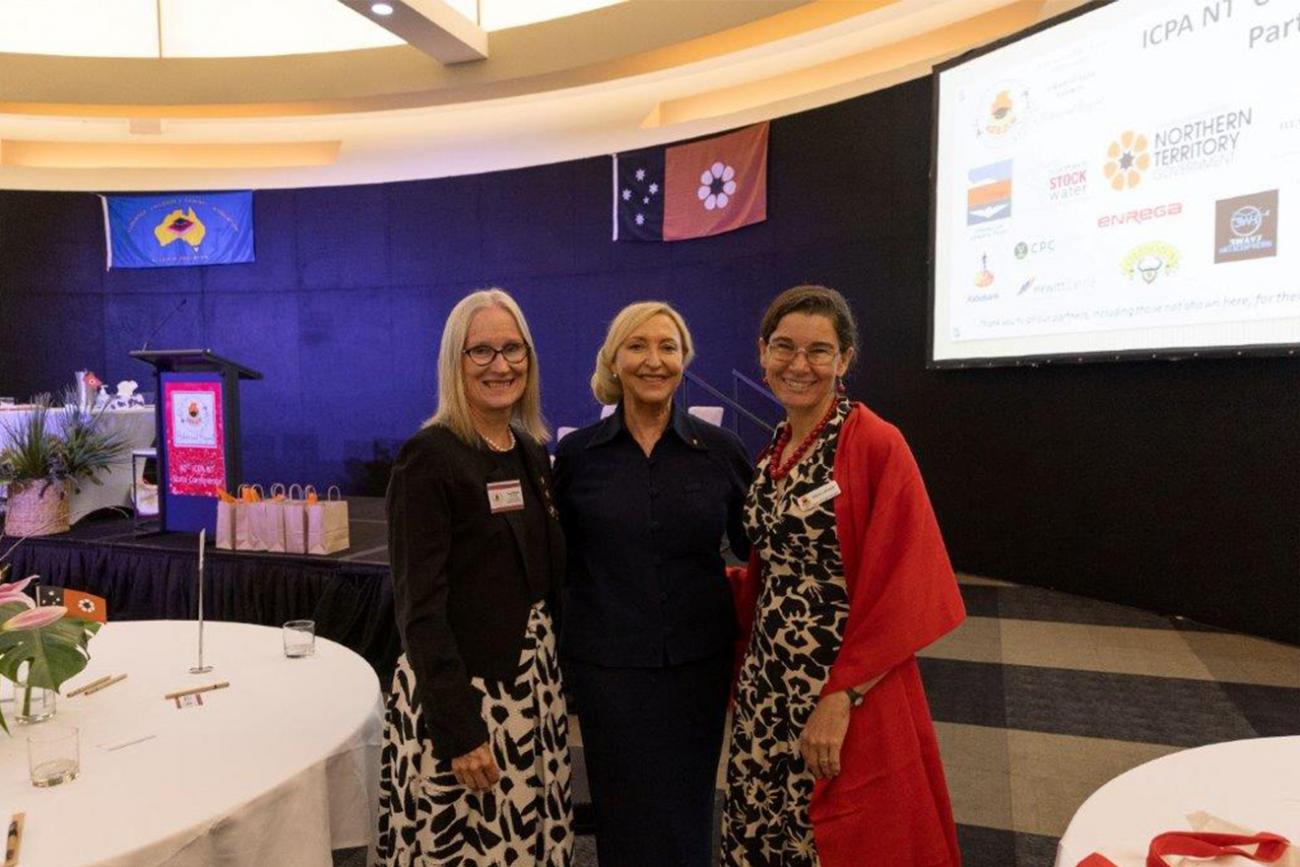 Firstly a huge thank you from us all for renewing your membership for 2022.
Please as always, spread the word and encourage all around to at least hear what our organisation has achieved and our advocacy.  Our Briefing papers can be found Briefing Papers | ICPA
While on the website, take a look around, there is much to be found and plenty of interesting reading.
State Conferences
NT, WA, SA and NSW have all held their anniversary conferences and I congratulate the new executive in each State and wish them well for the future.
QLD Conference in June is fast approaching, registrations are open and plans are well in hand for a wonderful two days in Blackall. 
I had the good fortune to attend both NT and NSW Conferences. 
State Conferences never disappoint whether online or F2F and continue to go from strength to strength as their state showcases.  Interesting and relevant guest speakers, absorbing memorabilia displays, insightful motions debated with passion, outstanding venues, delicious meals made generally from locally sourced produce, the list goes on.
I particularly enjoy catching up with our members and especially our Life Members who make the effort to attend Conferences.  Liz Bird was awarded NT State Life Membership at the NT Conference while Wal Mitchell awarded NSW State Life Membership at NSW Conference.   It must be particularly gratifying for Wal to have a daughter on Federal Council and a daughter in law on NSW State Council.
In almost no time our Federal Conference will be here.   Perth WA is the place to be 3 and 4 August, 2022.  Please speak with your Branch and start to form those Motions.
I look forward to seeing many of you there.
Federal Membership Officer