AIC Payment Dates 2022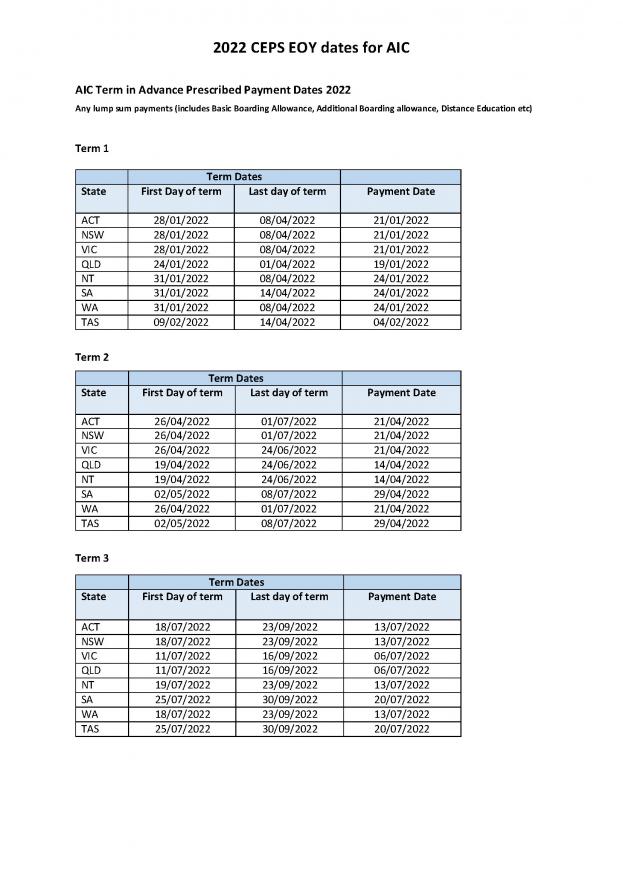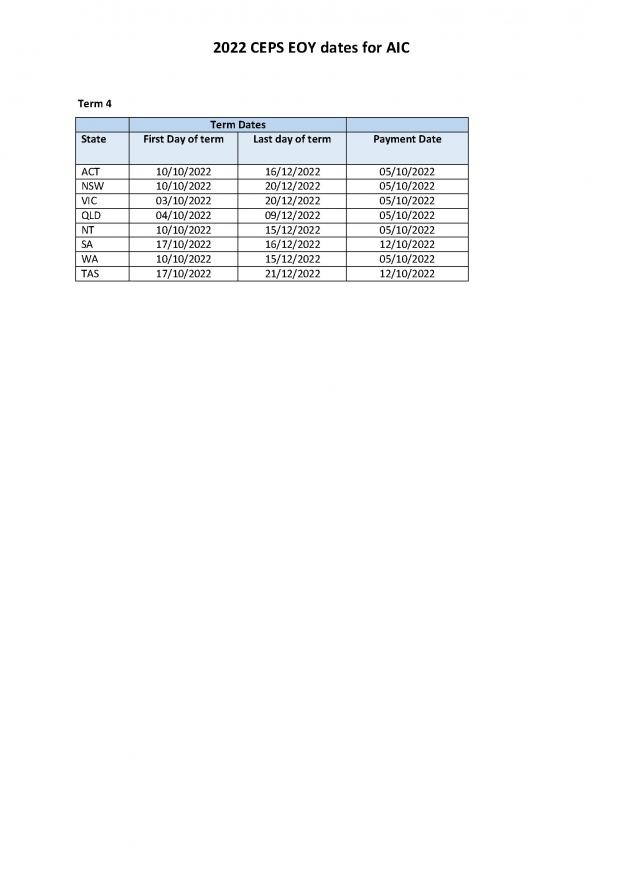 AIC Boarding Allowance Update
Recently ICPA met with representatives from Services Australia and the Department for Social Services. We are pleased to let members know that during the meeting, we received confirmation that AIC payments will continue unaffected for boarding students who continue to be enrolled in their boarding school but are unable to attend face-to-face schooling due to COVID-related issues.
Boarding Schools and COVID
The boarding landscape is full of uncertainty across Australia at present, if you are currently experiencing any issues please contact either your State Boarding Portfolio Leader or Lisa Slade to discuss how we may be able to help.   State Councils are holding meetings with key stakeholders regularly and are doing an enormous amount of work behind the scenes, along with participating in regular State and Federal portfolio link ups.    We are particularly grateful to the Australian Boarding Schools Association (ABSA) who have been working tirelessly in this space also.
What can you do?
We are all in the process of collating case studies to pass onto those who are making the decisions around boarding and COVID. To ensure our children's continuity of education and their health and wellbeing are brought to the forefront of this decision making, please send your story in. It is important to give our children a voice.
2022 AIC Payment Rates